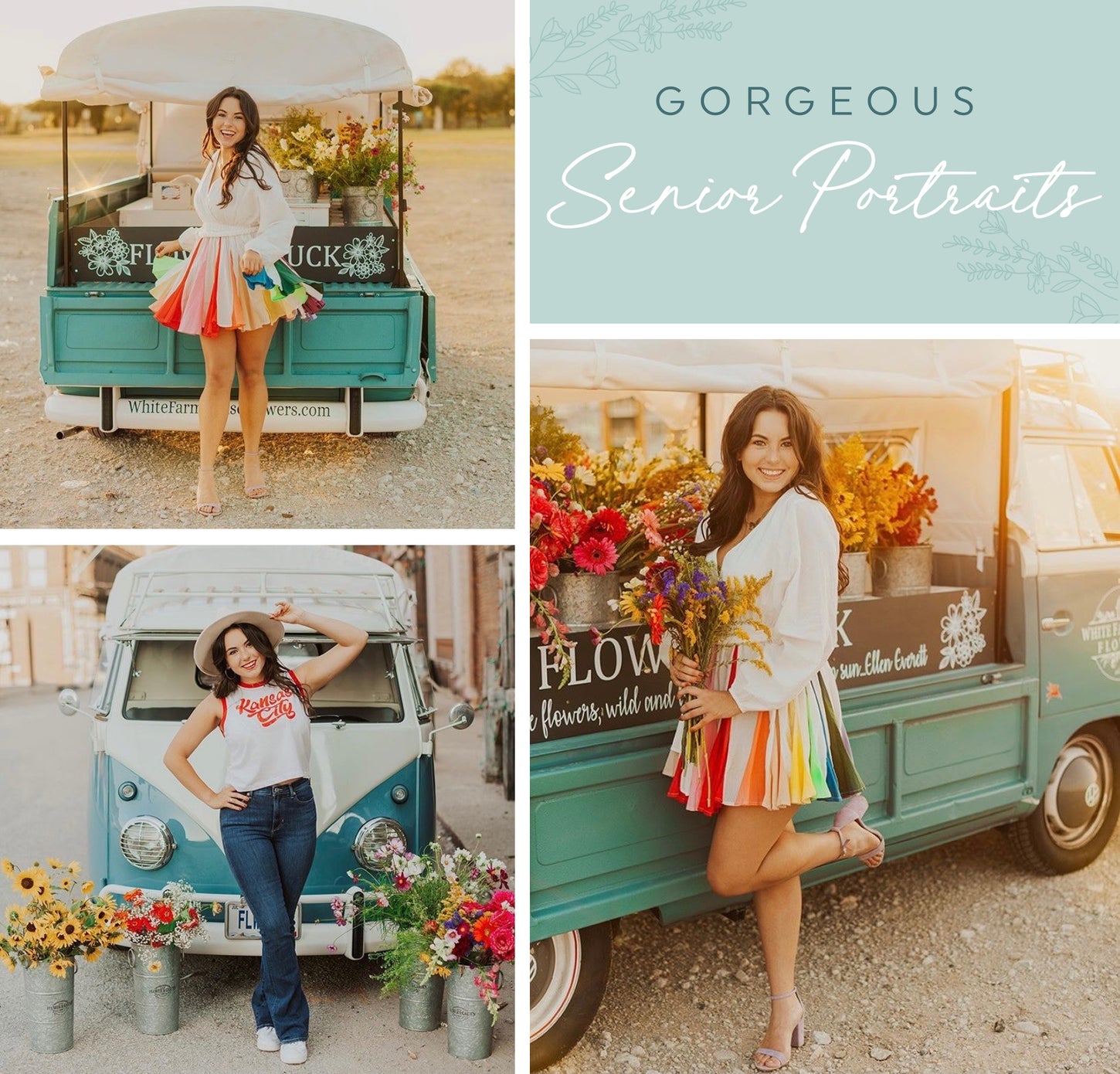 Betty is the perfect prop for your senior portrait sessions! 
Here's how it works...
Let us know the date and time you would like to rent Betty for your session.  We will meet you at your location at the specified time for your photo shoot. The truck will be filled with beautiful flowers (set up like a flower bar).  You can use the flowers any way you'd like! As props, bouquets, in your hair, etc. You can even sit in the truck for photos. 
· Cost for flowers $400 (specialty flowers are an additional cost)
· $100/hour rental fee (time starts when we leave the shop)
· We will meet you at one location of your shoot-so pick the best one!
· Betty is an old girl so we try to stay close to home with her. We can go as far as the River Market or within 15 miles of Parkville, Missouri
Please fill out the form below and we will get back to you ASAP!